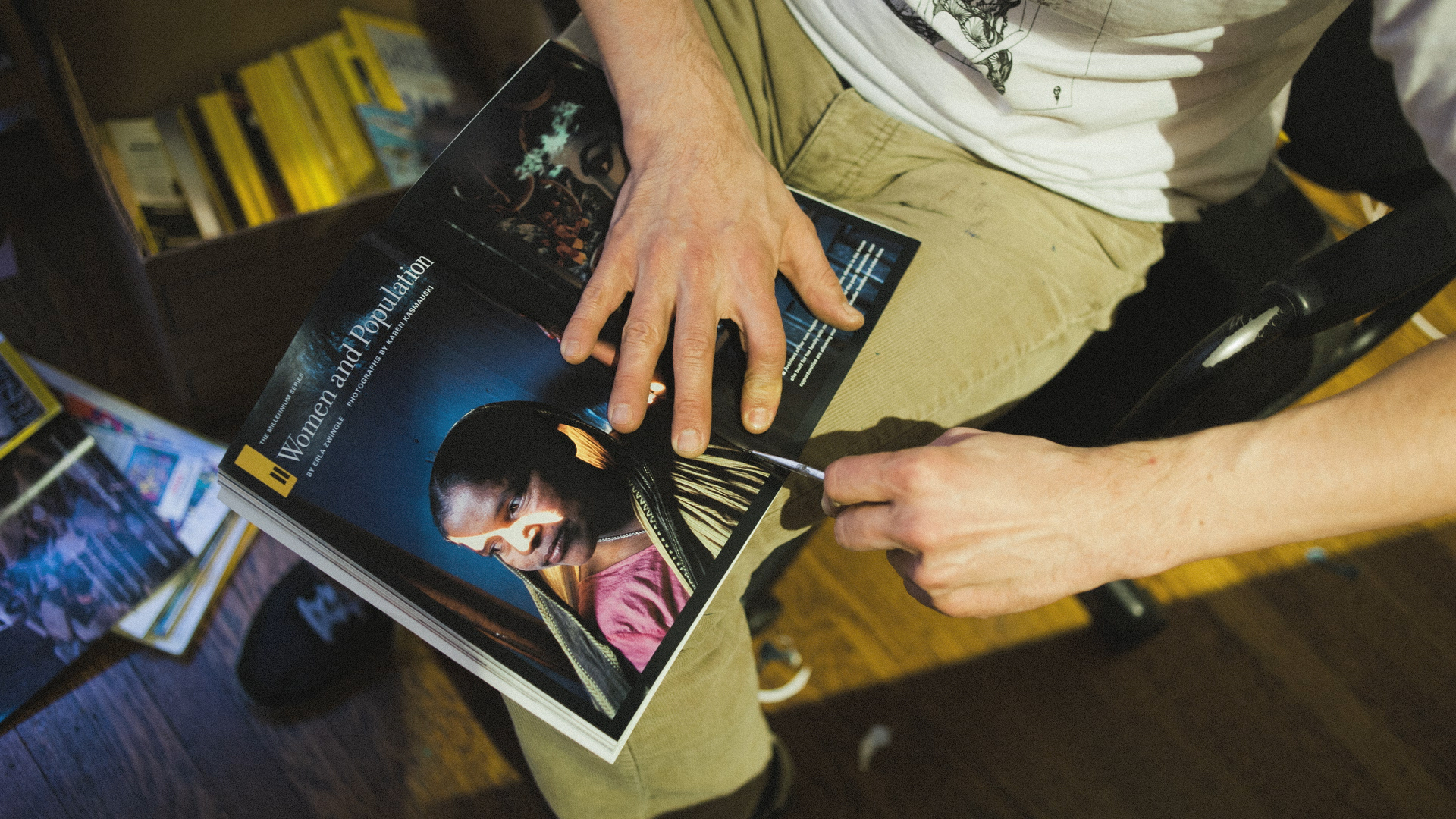 Through the last few months of 2011 I had the opportunity to document mixed-media artist David Ball creating his next body of work titled "Harum Scarum". In order to fully understand David's process we collaborated on a series of trailer with the aim of exploring David's work at a more elemental level. I chose to focus on the individual parts that make up his complex compositions and then gradually increased the scope of the exploration in proceeding trailers.
The first teaser —

"Detritus"

is an examination of the what's left behind by the collage process and presents the fascinating negative spaces that remain.
The second —

"Illusion"

The second teaser focuses on how David chooses to see his raw material. Through process, what once was an image in a magazine becomes reinterpreted and given new meaning on his canvases.
In the third teaser —

"Perception"

disparate elements meticulously mined from magazines are constructed into assemblages and presented to the subconscious for interpretation.
The fourth —

"Translation"

presents David in his own words, describing his process of seeing and the way the subconscious of both artist and viewer interprets and translates the work before them.
Production Credits:
"Cedarleaf (Reprise)" by Rho